Core Research Team:
Jennifer Novak-Leonard, Principal Investigator, Northwestern University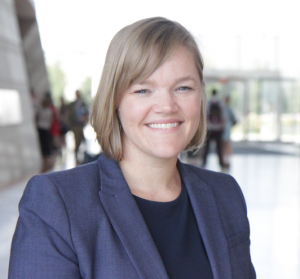 Dr. Jennifer Novak-Leonard specializes in the development and use of novel measurement systems to understand cultural participation and the personal and public values derived from these experiences. She has published influential work that appears in public reports and peer-reviewed journals on how to understand the multiplicity of ways people participate in art and creative expression, and on the intrinsic impacts of arts experiences. She is often called upon to develop and expand robust data sources related to arts and culture, and to aid policymakers and cultural leaders in their use of research and data for decision-making. Novak-Leonard regularly serves as a research advisor for national and regional data collection and research efforts. Recently, Novak-Leonard led the planning study and pilot test for the 2017 Survey of Public Participation in the Arts. Her prior studies include arts participation in immigrant communities; public funding for art, arts in higher education, the professional trajectories of art students, intrinsic impacts of arts experiences, and the creative economy; her work has been supported by the National Endowment for the Arts, National Institutes of Health, Doris Duke Charitable Foundation, James Irvine Foundation, and RAND among others. Full bio
Norman Bradburn, Senior Fellow, NORC at the University of Chicago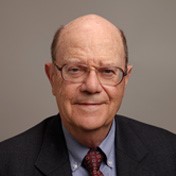 Norman Bradburn is a Senior Fellow at NORC where he has been at the forefront in developing theory and practice in the field of sample survey research in the cultural sector. He co-directed the American Academy of Arts and Sciences' Humanities Indicators project and was the Principal Investigator of the Cultural Infrastructure in the United States project. A leader in the field of survey methodology, Bradburn has particular expertise in the application of cognitive processes to survey methodology, and has published and presented extensively on these fields, in addition to the fields of statistical methodology, evaluation research, and the public policy applications of social science research.
Associated with NORC since 1961, Bradburn has been its Director and President of its Board of Trustees. He also serves as the Tiffany and Margaret Blake Distinguished Service Professor Emeritus in the University of Chicago's Harris School of Public Policy Studies, Department of Psychology, Booth School of Business, and the College. He is a former provost of the University, chairman of the Department of Behavioral Sciences, and associate dean of the Division of the Social Sciences. From 2000-2004 he was the assistant director for social, behavioral, and economic sciences at the National Science Foundation. Full bio
Jill McMillan, Executive Director, Arts & Business Council of Greater Nashville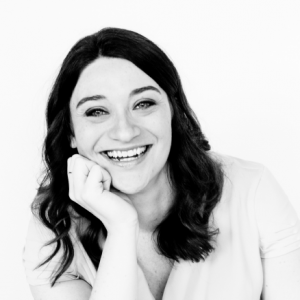 Originally from Northwest Indiana, Jill earned a Bachelor's degree in Integrated Marketing Communication with a minor in Industrial Organizational Psychology from Pepperdine University. After graduation, Jill taught with Teach for America in Phoenix, AZ, before moving to Boston, MA to begin her career in arts administration. There Jill worked with organizations including Boston Children's Theatre, ArtsBoston, Broadway In Boston, and the Institute of Contemporary Art. A lifelong arts enthusiast, Jill now serves the cultural sector at the intersection of arts and business as the Executive Director of the Arts & Business Council of Greater Nashville. As Executive Director, Jill sustains and promotes the Arts & Business Council's artist-centric mission to cultivate Nashville's creative community; ensures that the organization's service to artists is of the highest quality; and is an advocate for artists at the local, state, and national levels. Full bio
Megan Robinson, Doctoral Student, Vanderbilt University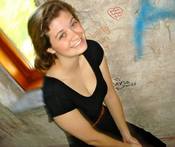 Megan Robinson received her B.A. in Sociology from Southwestern University in 2013 and her M.A. from Vanderbilt in 2016. Her research interests include urban sociology, work and occupations, and the consumption of culture and creativity. Her master's paper featured a simulated agent-based model examining the association between knowledge and creative economic and social structures of accumulation, job opportunity, and skills-based displacement. Ongoing projects center around themes of detachment, including an exploration of levels of occupational anomie in the contemporary economy and the identification of processes contributing to the suburbanization of urban poverty and citizen disenfranchisement in the "creative" city. Megan is currently a fourth-year doctoral student in the Vanderbilt Sociology department. Full bio
Gwen Rugg, Senior Research Analyst, NORC at the University of Chicago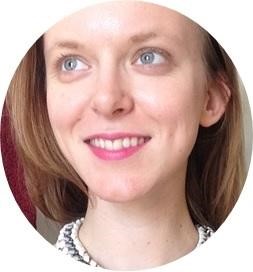 Gwendolyn Rugg is a Senior Research Analyst at NORC, where she specializes in developing and conducting research studies related to arts and culture. Her roles at NORC include survey instrument design and cognitive testing, implementing field operations and data management strategies, and qualitative and quantitative data collection and analysis. Since 2010, she has held numerous positions related to arts and culture. At the Cultural Policy Center at the University of Chicago, she coordinated research studies, national and international conferences, public programs, and publications around a multi-year initiative to identify and address the most pressing current issues in the US cultural sector. She also spent several years working within cultural institutions, from conducting curatorial research at the Art Institute of Chicago to overseeing public programming and exhibition development on topics related to the arts, culture, and humanities at the Newberry Library. Rugg holds an MA in the social sciences from the University of Chicago.
Advisory Working Group:
Daniel Cornfield, Professor of Sociology, Vanderbilt University
Zorana Ivcevic Pringle, Research Scientist, Yale Center for Emotional Intelligence
Lab Coordinators:
Kim Kane, Administrative Manager, The Curb Center for Art, Enterprise & Public Policy at Vanderbilt